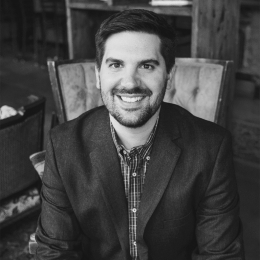 Dr. Tyler Ideus
NXTSTAT'S goal is to give athletes access to their sports science data like never before. This goal has been an aspiration of Dr. Tyler Ideus for years.
"I have been using sports science in the evaluation and treatment of athletes for more than a decade in private practice, but I always knew there had to be a way to bring at least the basics to so many more athletes than I could ever work with 1:1 from my clinic. When used strategically and presented simply, this data can help set a trajectory for individual gains and achievements — the potential is endless." — Dr. Ideus

Son of a long-time youth coach, college athlete, father of kids in sports and sports rehabilitation specialist for a decade — Dr. Ideus' experiences are the foundation for NXTSTAT. He has seen and experienced the evolution and demand of youth sports from both injury and performance perspectives and believes sports science data is critical for the health, well-being and success of our young athletes.

Dr. Ideus is the owner of Lincoln Performance and Sports Medicine in Lincoln, Nebraska. Through his practice and as a rehabilitation educator, he has evaluated, treated and assisted in programming for athletes ranging from 8 years old to NFL, NBA, MLB and everything in between.
Dr. Ideus holds a bachelor's degree in exercise science from Nebraska Wesleyan University in Lincoln, Nebraska, and a doctorate degree from Logan University in St. Louis, Missouri.